DIN 466 thumb nuts with knurled – adjusting nuts with tapped through bore or blind holes – High type
DIN 466 thumb nuts can be tightened and loosened easily without tools, it is easy to fasten the knurled nuts by hand.
DIN466 thumb nuts with knurling – These knurled adjusting nuts have a wide shallow cylindrical head with knurled (straight knurled or Diamond knurled) sides with an un-threaded shoulder immediately below the cylindrical head surface.
DIN466 – knurled thumb nuts / adjusting nuts – high type:
Technical information:
Standard: DIN 466 – knurling thumb nuts, adjusting nuts
Materil: Stainless steel
Available material: Brass, Aluminum, Plastic, Carbon Steel, Stainless Steel A1, A2, A4
Measurement Unit: Metric (mm) / Imperial (inch)
OEM : Acceptable
DIN466 knurled thumb nuts (adjusting nuts) – High Type
d – the nominal diameter of the thread
h – height of the nut
dk – head diameter
ds – external diameter of the nuts
k – height knurled ring
da – turning diameter shrinkage
a – knurled ring
c – width shrinkage
Specification information: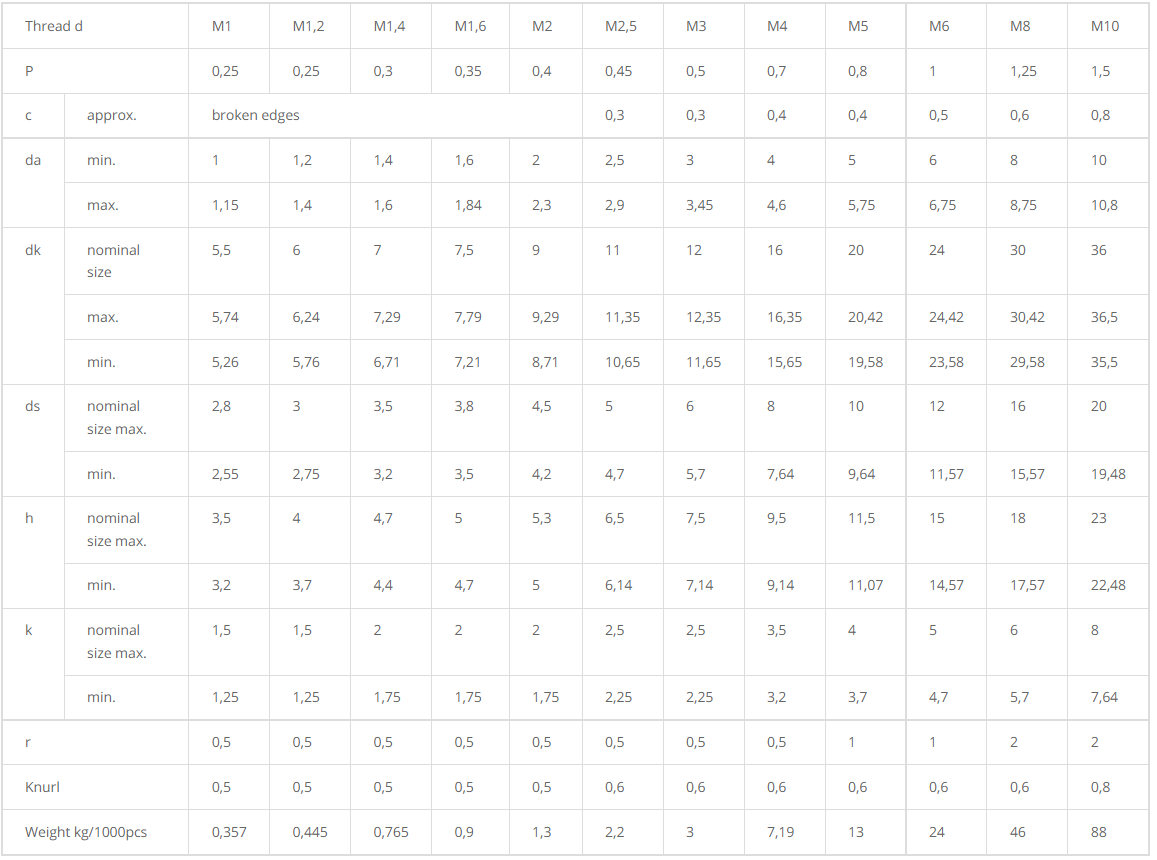 Unless specified, all dimensions are in Millimetres Some products are changing from DIN to ISO standard.
If dimensions are critical, please check with Parts4world what standard we can supply before specifying.
DIN466 nuts equivalent standards:
DIN 466 | PN 82461 | UNI 6605 | CSN 021461 | GB 806
Custom-made DIN466 knurled thumb nuts with tapped through bore or blind holes design is available.
OEM DIN466 knurled adjusting nuts orders are welcome.
Just visist our website for custom turned parts & screw machined products.