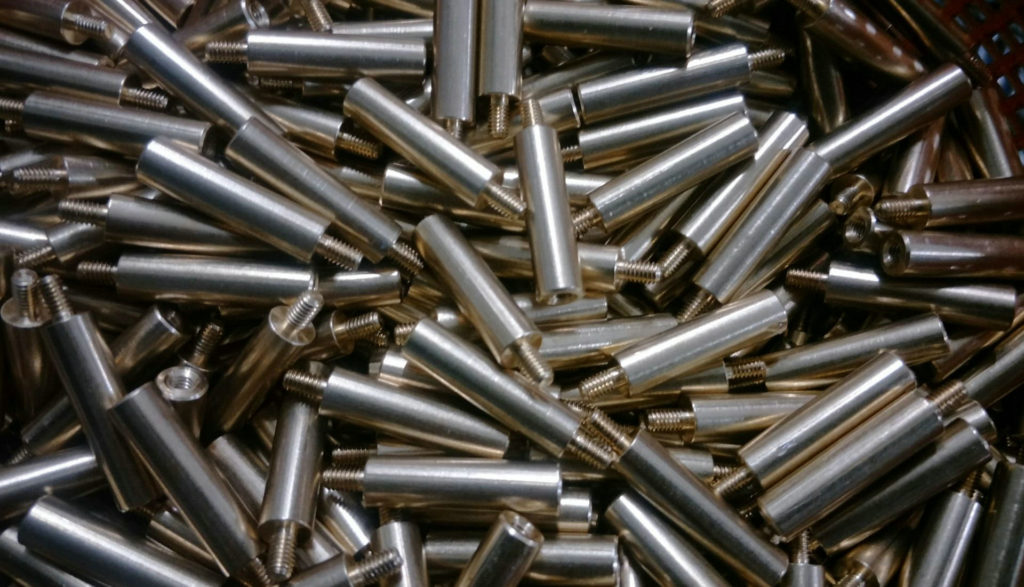 Best Quality Industrial Fasteners
Male-female standoffs brass!
Male-female brass standoffs in ISO, DIN, GB standards.
Best Selling Industrial Fasteners

Screw
A mechanical fastener having threaded cylindrical or tapered shaft used to engage parts with threads. Screws with tapered shaft are self-threading means thread cuts into the material while the screw is turned.
Bolts
Bolt is a mechanical fastener with a cylindrical threaded shaft used to assemble unthreaded objects. Usually, the term bolt refers to a fastener having only part of its shaft threaded. general use with a nut.
Nuts
Nut is a small (hexagonal or square) metal block with internal screw thread to be fitted onto a machine thread bolts & screws. Categories include coupling nuts, locking nuts, flanged nuts, hex nuts, square nuts...
Pins
Pins are an unthreaded mechanical fastener, which are designed to be inserted through preformed holes. It can make or break the projects for which they are needed. The common types of mechanical fastening pins include dowel pins, spring pins, slotted pins, split pins, coiled or spiral roll pins, grooved pins.
Washers
Washer is a piece of hardware fastener. It designed to evenly distribute the load of a threaded insert such as a bolts, screws or nuts across the surface being fixed. Washers can also be used for spacing materials apart, and relieve friction, prevent corrosion or leakage, maintain tension and serve as a spacer.
Spacers & Standoffs
They're also called Electronic Hardware, or Panel Hardware, commonly used to mechanically support, electrically connect & position components within assemblies. Spacers are similar to Standoffs, but Standoffs are threaded on both ends, and Spacers are unthreaded with an inside clearance hole.
Get 5% Off On Your First Purchase!
Try It For Free. No Hidden Costs!

Thank you for your supplied us the fasteners, it save my time and money more. our customer very satisfied the quality and on time shipping. You have a great team.
First Purchase 5% Off On All Standard Fasteners!
DIN, ISO, GB, JIS fasteners and custom-made available!
Very impressive of the standard fasteners, DIN 1481 stainless steel 304 Spring Tension Pins, high quality fasteners and smooth finish surface work. Thanks!